UN Decade on Ecosystem Restoration: LIFE Peat Restore together with 4 EU funded projects publish a guide for the next steps of peatland restoration
Despite being carbon storage powerhouses, biodiversity champi­ons, and important for climate change adaptation and mitigation, peatlands are in trouble. Across Europe they have been drained, degraded and developed. As we enter the UN Decade of Resto­ration, it is crucial that we make sure peatlands are protected, re­stored, and sustainably managed for the future.
To celebrate the start of this important UN decade five EU funded projects across North West Europe, the North Sea region, and the Baltic Sea have published the new Booklet "Peatlands across Europe: Innovation and Inspiration". They have been developing and piloting techniques, technologies and business models to restore and sustainably manage peatlands. This collaborative brief documents their efforts, highlighting key learnings and messages to equip future peatland practitioners and decisions makers with state of the art information. The authors of the booklet are part of a collaboration of these five peatland restoration projects: LIFE Peat Restore, Interreg's Carbon Connects, Care-Peat, DESIRE and CANAPE. Although taking different approaches, these projects share a commitment to sustainably rewetting and restoring peatlands.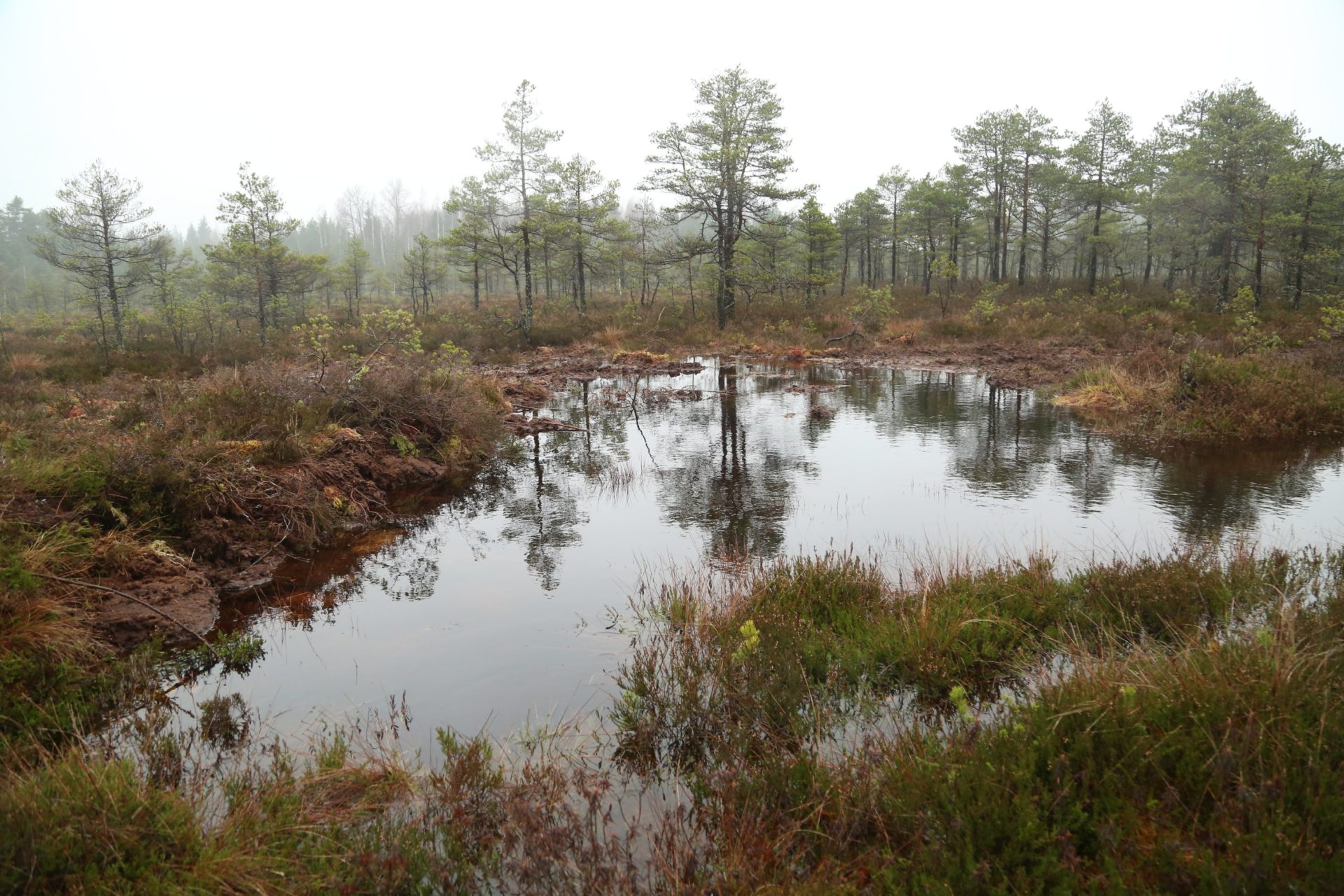 With our understanding of peatlands and the actions we need to take growing constantly, it's time to scale up action on peatlands to save them from degradation. The solutions are in place.
Decades of research has identified techniques, technologies and solutions for restoring, protecting, managing and modelling peatlands. The necessary decisions to mainstream these solutions have been identified – making meaningful action on peatlands within reach. None of this would be possible without the collaboration and dedication of communities, experts, institutions, authorities, nations, and international organisations. However, the work is not yet over. Quite the opposite: We must harness existing knowledge, methods and techniques to build larger and more proven demonstration sites that can be upscaled widely – while always paying attention to the local conditions and expertise.
Restoration, however, must be accompanied by a funding or business model to ensure the long-term economic viability of healthy peatlands. There are still some knowledge gaps and research funding shortfalls sur­rounding peatlands – particularly with respect to the role peatlands play in flood mitigation, water quality and filtration, and GHG emissions. Fundamentally, we urgently need more people to know and care about the world's wonderful peatlands. While it's key that decision makers and experts take impactful and insightful actions, to return them to healthy carbon sinks, citizens should also celebrate their rich, peaty heritage that lies beneath.
Go to the booklet: "Peatlands across Europe: Innovation and Inspiration"