From September 11 to 21, during Art Week Berlin NABU organised PlanetArt – Festival of Nature – where more than 40 artists from all over the world found creative ways to portray the encounter between art and nature. For nearly two weeks, visitors of all ages and backgrounds came to appreciate the art work and presentation of international NABU projects showcasing the unique and beautiful yet also fragile nature of our earth.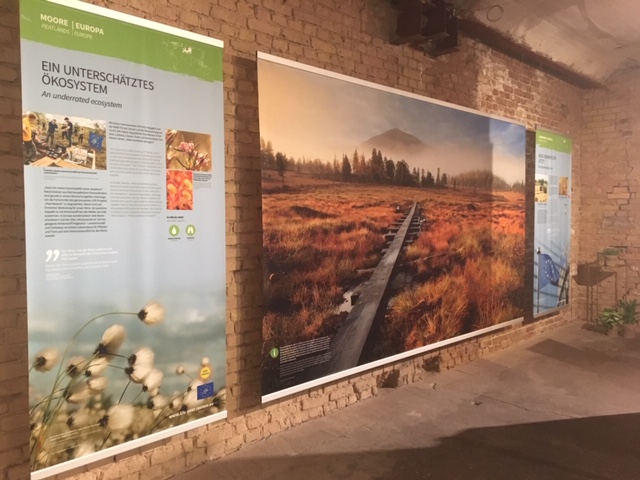 With its astonishing landscapes, peatlands were a highlight of the event. However, in addition to its impressive beauty, peatlands also provide vital ecosystem services. To show visitors one of these essential services, LIFE Peat Restore arranged an interactive demonstration. Since it would have been impossible to take every visitor to our project site, our peatland expert recreated a small-scale version of the habitat, whereby visitors were able to experience firsthand how a small quantity of peat moss can store significant amounts of water.
Peatlands are essential to mitigate climate change, as they store more carbon than any other habitat. Additionally, peatlands have a great capacity to store water, functioning as a natural sponge and subsequently, serving as an effective flood preventer, by absorbing excessive rainwater. They are also often called the kidneys of landscapes, as they filter the water and retain pollutants. The large-scale deterioration and destruction of peatlands is leaving many communities more vulnerable to floods.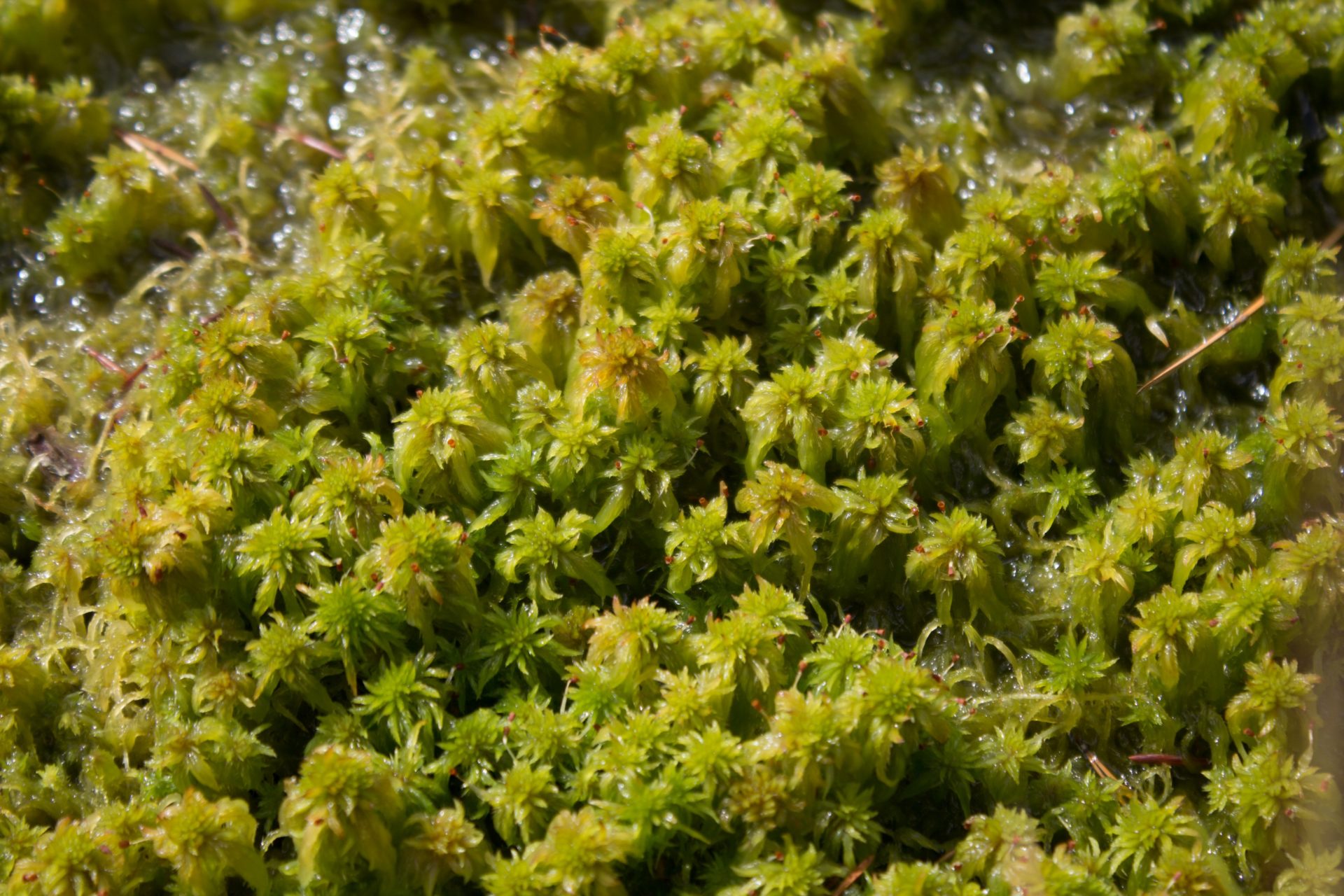 Check out the various key ecosystem functions of peatlands in our project booklet: Leave peat in peatlands.