On March 8, 2019, an international transportable photo exhibition "Restoring peatlands for climate" will be opened in Riga, Botanical Garden of the University of Latvia.
The exhibition was prepared by the LIFE Peat Restore project team in University of Latvia in close collaboration with LIFE Peat Restore partners in four other project countries, Estonia, Lithuania, Poland, and Germany. The exhibition turns its attention to peatland ecosystems and their lesser known role in nature: regulation of climate and importance of peatland restoration for climate change mitigation. Peatlands are wetland ecosystems that play crucial role in nature and our lives. Healthy peatland ecosystems regulate cycling of water and nutrients, provide irreplaceable habitats for many species, accumulate huge amounts of carbon, thus diminishing greenhouse gas emissions.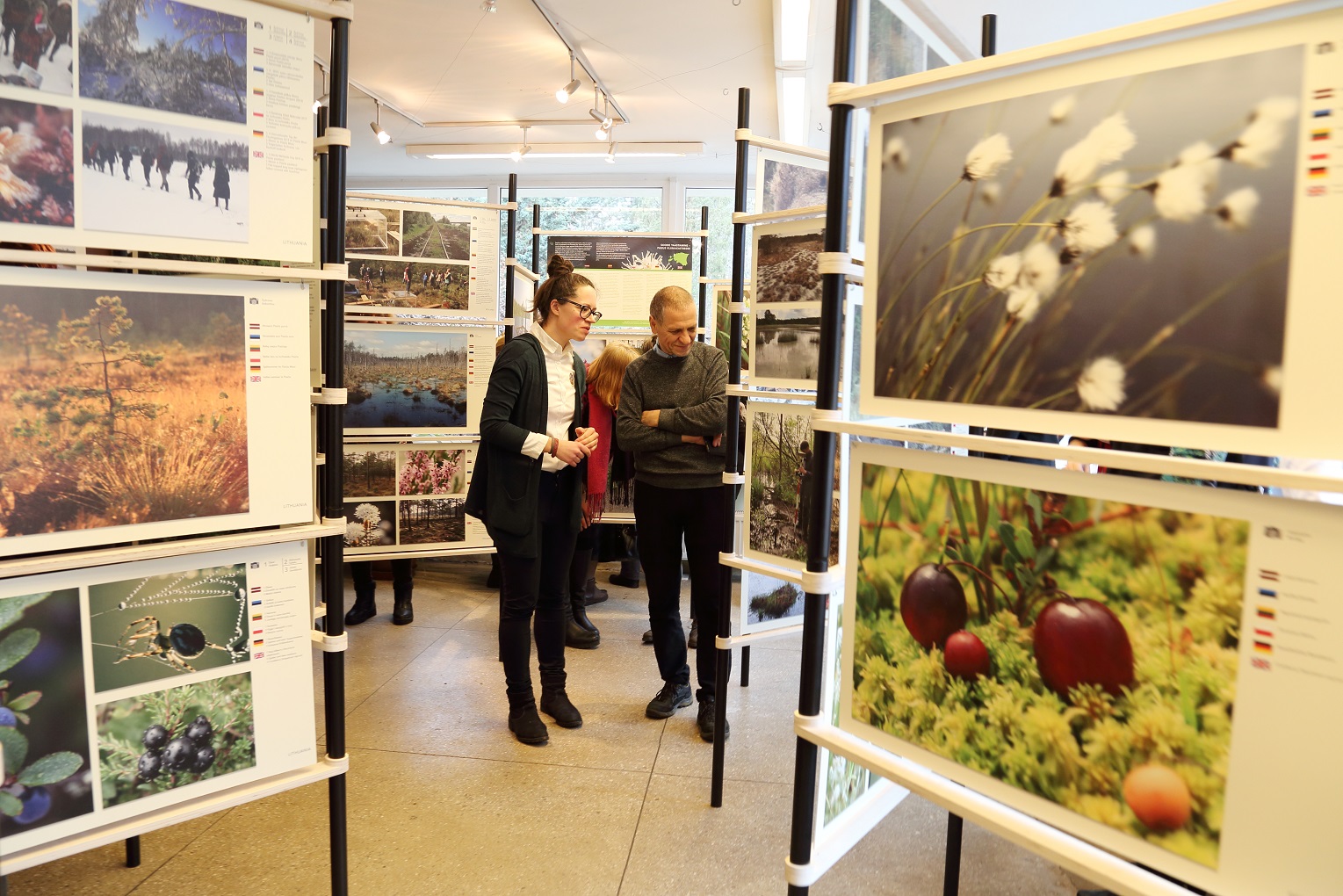 The exhibition provides a view on peatlands and their diversity through the eyes of mire researchers and experts, as well as nature photographers who have documented various aspects of said habitat. The photographs reveal the particular beauty and mystery of mires, diversity of species and habitats emphasizing the importance of their conservations, as well as human-caused damage and ways to restore peatlands.
Visitors are welcome at the Botanic Garden of the University of Latvia from March 8 to 22, 2019. Later the exhibition will travel to several other locations in Latvia and other four LIFE Peat Restore project countries.